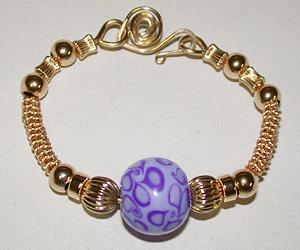 Design by Darla Pritchett 2003
Website: Strands of Gold
***********************************************


Various Horse Bracelets
Designs by Sharon Vance 2002
*************************************
Showcase your creation here when you buy a product from Sylcraft.
Just send me a picture of your finished product using Sylcraft products and I will put them here for
others to see and you can even include email or weblinks ! A great way for people to find your products !
*****************************************************